Welcome Apprentice players to your WEEK 1 Task........Pepperoni Profit
All your tasks throughout the game and where you also will be living in is New York City...in Trump Tower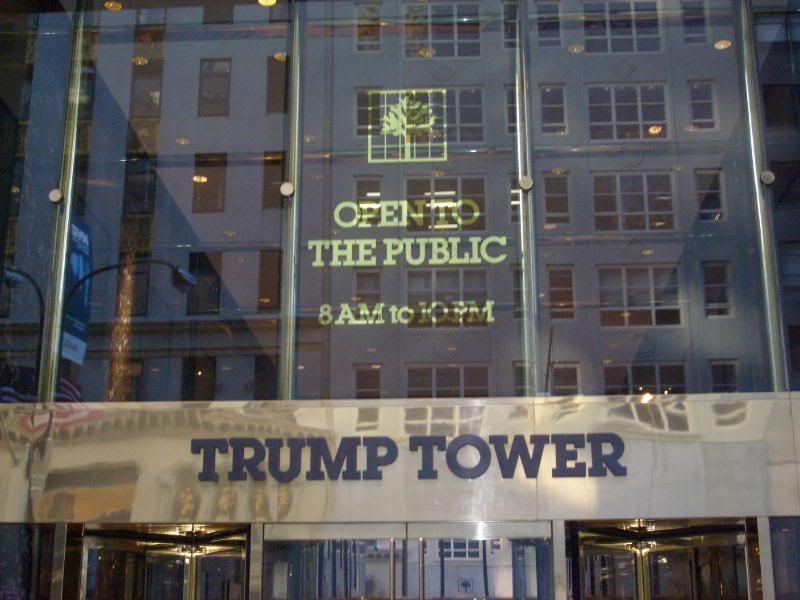 Week 1 Task Mission
As with any business and since this is the first task of the game, you will start small and will be running a Pizza store business in New York City for a one day event for this Sunday April 10th. Your customers that you are trying to get to come into your Pizza store and buy slices are the FoF-FF Community. This task will involve Pictures that you put together as a team, to visiualize your idea.
What you will NEED to do for this task:
1. Come up with the Name of your Pizza Store
2. Show a picture of the Pizza you create, and describe what the ingredients/toppings are.
3. Show a picture of the outside of your store, make sure the name you create is on the top of the outside of the store.
4. Show a picture of the inside of your store, decorate it, you need seats for the customers,, workers in there, a bathroom, the pizza oven etc.
4. Try and place any ads, posters, signs on the outside, on the windows, so people know about your Pizza Store event going on. (you may need close up shot images of your store to show these ads,signs, posters etc.
5. Come up with the price you will be charging for a slice of your Pizza.
6. You are allowed two celebrities to be at your store to gain attention, and promote to get customers coming into your store.
Metallicaholic666 and ddrXero64 will be the Project Managers for this task.
Try your best to really integrate these images together and not that they are just seperate images on their own, let the FINAL presentation look smooth. Also that the outside background of your store is New York City.
While you are working on this task you will JUST PM/IM your team members for everything, any questions or comments you may have on this task PM me.
Whenever you are finally finished with this task and all the images are set up neatly and the way you want to present it, PM THE FINAL PRESENTATION TO ME. You have UNTIL this Friday April 22nd to PM the final presentation to me. After the Friday April 22nd deadline, both teams presentations will be posted in this thread at the same time. Then the rest of the FoF-FF Community will vote on Saturday April 23rd for the better Presentation. The team that loses this task will be going to the Boardroom where someone will be Fired!!
Ok, guys get to work!